Keyshia Cole says she's retiring from music
US Singer,Keyshia Cole has revealed she's retiring from music.
The Grammy-nominated singer took to Twitter on Wednesday night, March 17, to announce her retirement from music.
Cole shared the news while responding to tweets from fans, one of which reminded her to "stay focused" following the release of her new single and her legendary Verzuz battle with R&B princess Ashanti last January.
"I'm retiring…" Cole, 39, replied.
The announcement immediately caused a stir as fans wondered why she would want to leave music when her recently released single "I Don't Want to Be in Love" is buzzing.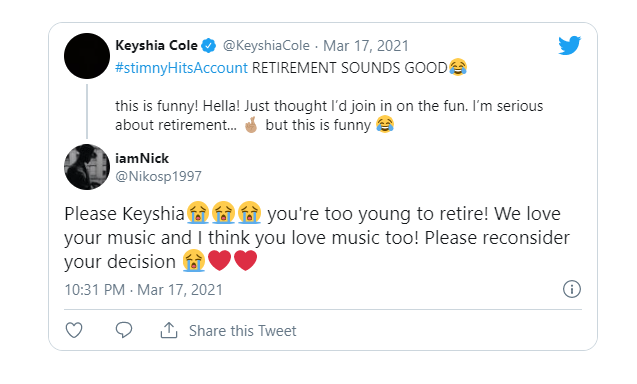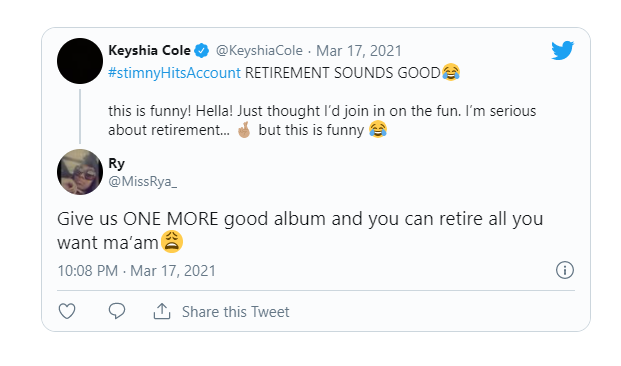 Facebook @jeossyj's News
Twitter @Jeossyjs News
Instagram @Jeossy Js News
Read more Story On Jeossy Js News